Cindy Fiorese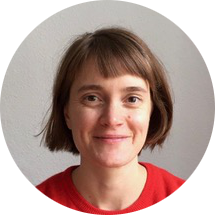 About me
The practice of yoga has always been there for me in the last ten years. Three years ago, I went traveling and took part in a yoga retreat. I thought an intensive yoga practice should tell me if I really like Yoga. I got really into. But more important, it opened a lot of questions. What is happening in my body and mind when I'm doing yoga or meditation? What was yoga at the very beginning? My wish was to have a philosophical and historical approach connected to anatomy and physical practice.
In 2020, I decided to take part to my first yoga education – 200hours Integral Yoga Teacher Training with Maitri from Yoga et Vedas in France.
This education is based on the philosophical Vedanta tradition of Sanatana Dharma and traditional Hatha Yoga. It includes Asanas (postures) – Pranayama (breathing exercises) – Meditation – Mantra singing – philosophical / cultural / spiritual approach.
I was born 33 years ago in a little town near Paris. I grew up between suburb and the big city, where I studied cultural management.
I worked in different theaters in the north of France in audience development department. Already, I loved to connect people through art, discuss and share ideas, and support art as an opener to imagination. Since few years, I live in Weimar and work in a famous bakery. I sell tasty bread and serve good coffee every day. I think teaching yoga is also a matter of service. I'll do my best to go with you benevolently into the practice.
Looking forward to meet you on the mat!
Namaste,
Cindy